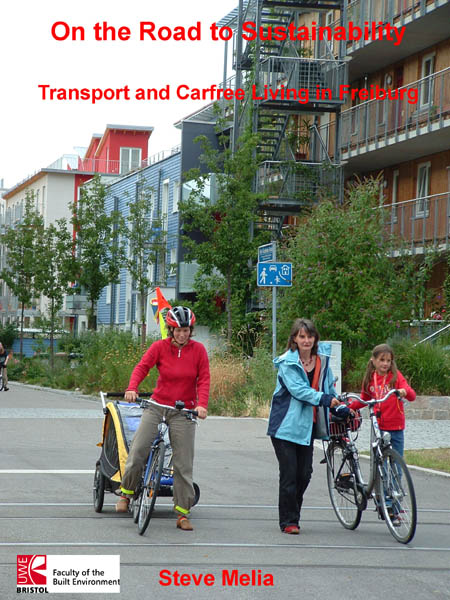 At a time when the modal share of private cars was increasing across the developed world, Freiburg in southwest Germany has attracted growing interest as a city which successfully 'bucked the trend'. After nearly three decades of policies designed to constrain car use, in 1998 the largest 'carfree' development in Europe began construction there. This new district, Vauban, was the principal reason for my study visit during the summer of 2006, when I cycled to Freiburg from the UK.
<![if !supportLineBreakNewLine]>
This paper describes both the context, of Freiburg's transport policies, and the particular experience of Vauban.<![endif]>
To download (using Windows) right click here and "save target as"
(10 pages with photos and maps, 4 MB, Word 2002 format)
(c) Steve Melia 2006. You may print and quote from this report for personal use (providing no money is charged for it). Please do not reproduce any of the maps or photographs without permission.